We Are Committed to Your Health
Same Day Appointments Available.
Our Mission Is to Provide a Professional & Honest Approach to Health Care
Professional & Friendly Staff
Explore the List of All Advanced Treatments Available
If you are suffering from any kind of Skin, Hair, or Beauty-Related problem or concern, please check below the most-advanced procedural treatments available with us. 
Bullous Pemphigoid
Bullous pemphigoid is a rare skin condition that typically affects people in middle age & beyond. It causes a range of skin findings, from itchy, hive-like welts to large, fluid-filled blisters which can get infected. Bullous pemphigoid may affect a small area of the body or be widespread. The blisters usually occur on areas of the skin that are flexible.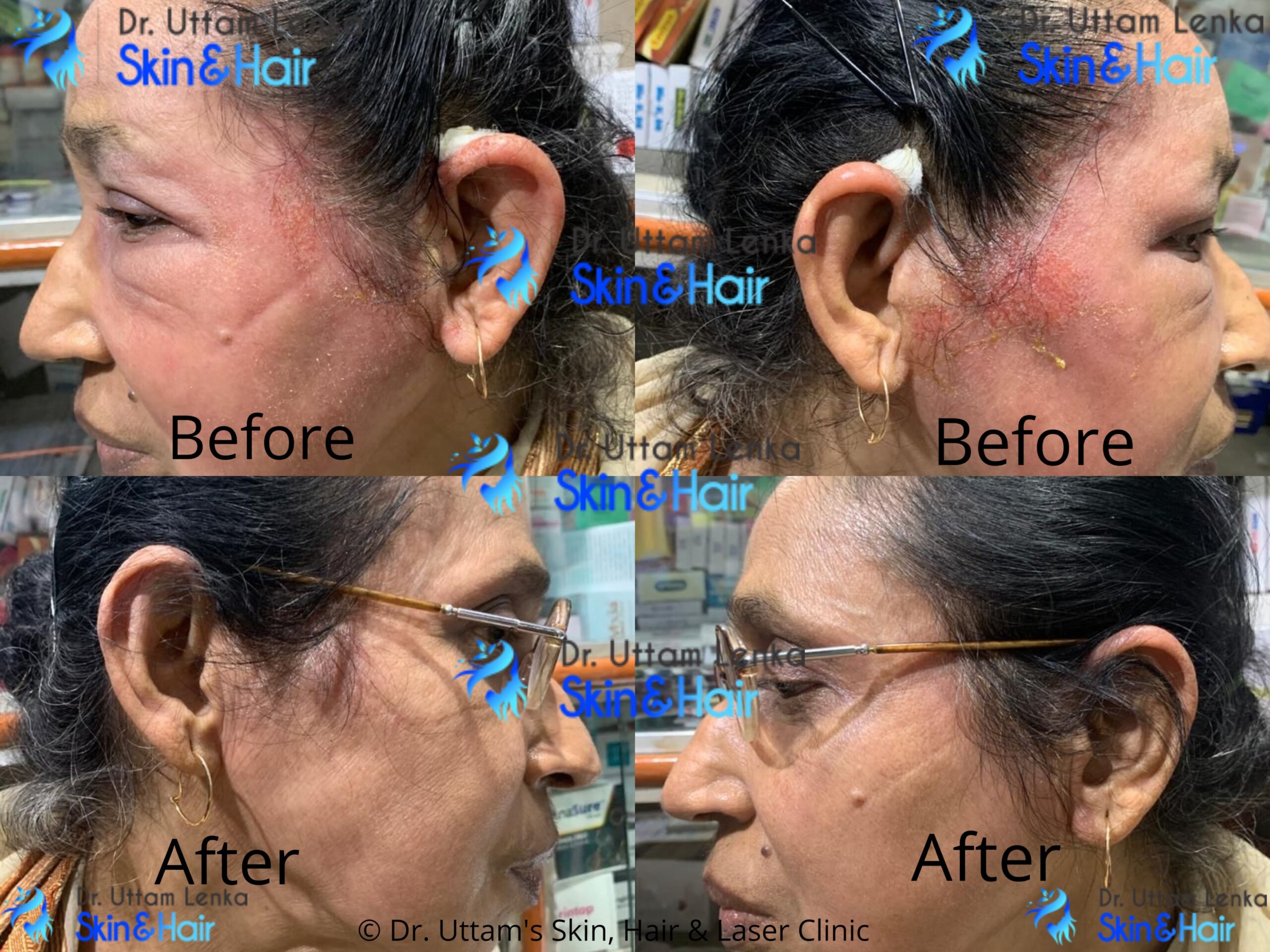 Allergic Contact Dermatitis
Allergic contact dermatitis is a form of dermatitis/eczema caused by an allergic reaction to a material, called an allergen, in contact with the skin. The allergen is harmless to people that are not allergic to it. Allergic contact dermatitis is also called contact allergy. Allergic contact dermatitis is common in general population & in specific employment groups. 
Candidiasis
Candidiasis is a fungal infection caused by a yeast (a type of fungus) called Candida. Some species of Candida can cause infection in people; the most common is Candida albicans. Candida normally lives on the skin and inside the body, in places such as the mouth, throat, gut, and vagina, without causing any problems.
Impetigo (Bacterial Infection)
Impetigo (im-puh-TIE-go) is a common and highly contagious skin infection that mainly affects infants and young children. It usually appears as reddish sores on the face, especially around the nose and mouth and on the hands and feet. 
DLE
Discoid lupus erythematosus (DLE) is the most common chronic form of cutaneous lupus. It is characterised by persistent scaly, disk-like plaques on the scalp, face, and ears that may cause pigmentary changes, scarring and hair loss.
Flexible appointments (online and offline).
Or call — 8910252642
Nirmal Sahoo
6. August, 2021.
Superb diagnosis
Pradip Biswas
6. August, 2021.
soma das
5. August, 2021.
Shipra adhikary
5. August, 2021.
Debjit Mondal Dodo
3. August, 2021.
I follow all ur videos
Bidyut Adhikary
3. August, 2021.
Nice clinic and good behavior
Suvojit paul Suvojit paul
3. August, 2021.
Itching puro bhalo hoye gechhe .
Alamin Mondal
3. August, 2021.
Shankar Baroi
3. August, 2021.
Rita Dutta
2. August, 2021.
Bestf doc for psoriasis
Better Health Care is Our Mission
Same Day Appointments are Available.
Address
51/59, Swapna Neer Apartment, Harakali Colony, Dum Dum Road (Near Dum Dum Metro Station & Opposite Indira Maidan) Kolkata- 700074